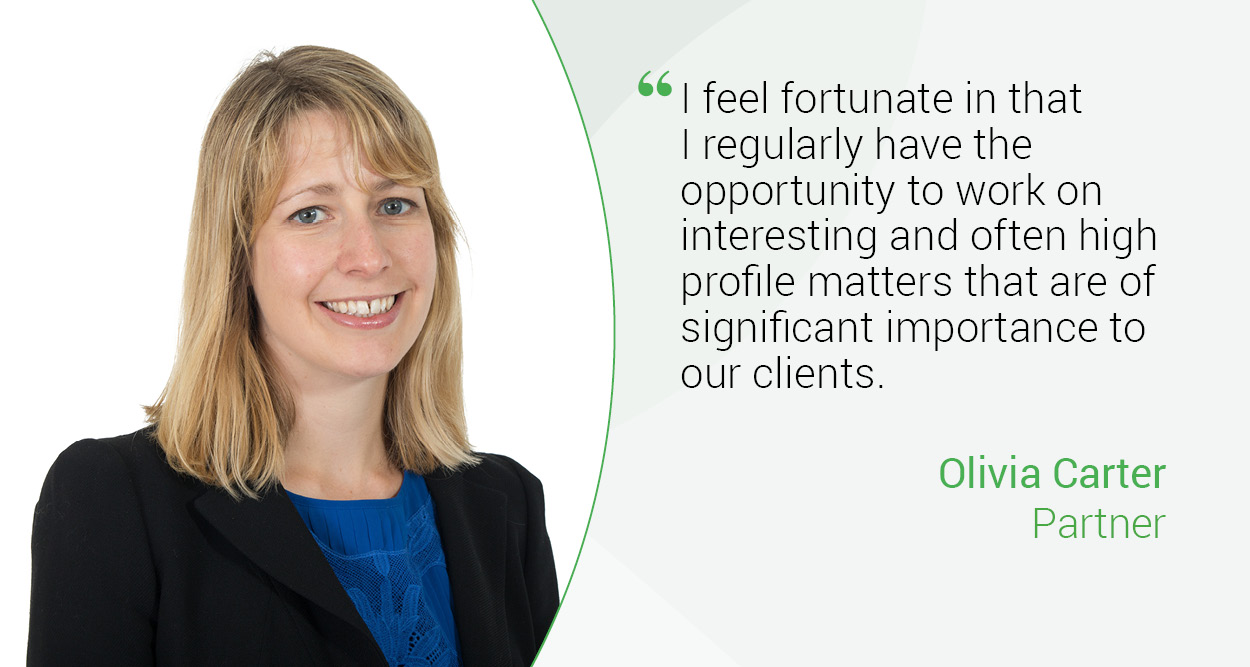 For the next in the series of our Spotlight interviews we spoke with Olivia Carter who is recognised as a 'Next Generation Partner' for her Administrative and Public Law work.
Tell us about your role. What markets and types of clients do you advise?
I am one of the lead partners heading up the Public and Administrative Law team at Bevan Brittan. The team acts for a broad range of clients including local authorities, NHS commissioners and NHS Trusts, universities, regulatory bodies, housing associations, ombudsmen and police authorities. Within this, my personal focus is on local government and health.
I regularly advise clients on their statutory duties and powers and how to go about lawfully making decisions and developing proposals. As a disputes lawyer, a large part of my work involves supporting clients in mitigating the risk of judicial review challenge where difficult or controversial decisions need to be taken, and defending clients that are the subject of challenge.
Which projects are you most proud to have worked on over the past 12 months and why?
I feel fortunate in that I regularly have the opportunity to work on interesting and often high profile matters that are of significant importance to our clients, in terms of what they are trying to achieve and serving their communities.
We are currently supporting a number of NHS commissioners on ensuring compliance with their public law duties in developing proposals to reconfigure health and care services. In particular, this involves advising on the ongoing engagement and consultation exercises taking place, decision making and other governance and regulatory issues. This is important to enable our clients to modernise and better integrate healthcare services, whist ensuring that the views of service users are incorporated into those plans.
Until recently, I was also working closely with a police force and police and crime commissioner. Supporting them in bringing long-term collaborative arrangements to a close with a neighbouring force. With the primary objective being to ensure a smooth transition of services and the protection of front line policing. After considerable detailed analysis of how to best transition to the new operating model and extensive negotiation, the arrangements for achieving a smooth transition were agreed and are currently being implemented. I learnt a huge amount about the operational and logistical concerns that modern day police forces have to grapple with on a day to day basis!
What do you hope to achieve over the next 12 months?
My aim over the next twelve months is to continue building our public law practice and supporting our Central and Local Government and NHS clients; who in these turbulent times are facing increasingly complex challenges arising from Covid-19 and Brexit, in addition to managing and progressing their regular work. These factors will inevitably keep the public law team busy with complex and interesting work – and I look forward to rising to the challenge.