This Promotion Spotlight focuses on Bhavini Nakeshree, one of the thirteen newly promoted Senior Associates. She discusses the areas she works in, her legal career so far and what makes Bevan Brittan special.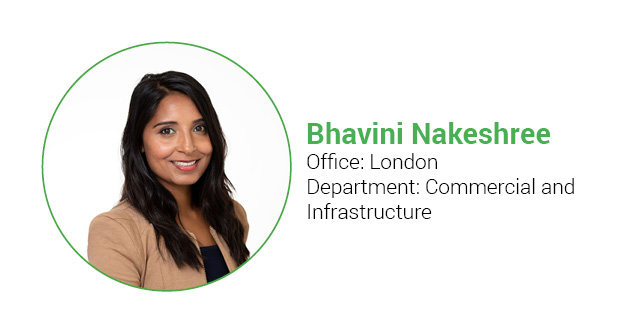 What area do you work in?
My role is based in Commercial Tech and Intellectual Property. I do a lot of work for big local authority and healthcare clients but also have a variety of key business clients too, including major housing associations and leading pioneers in healthcare. My experience includes drafting, advising on and negotiating on behalf of clients' consultancy contracts, bespoke licences and terms and conditions for the supply and purchase of goods and services. I also advise on other commercial and ICT agreements relating to software licensing, framework agreements, NDAs, website terms, privacy policies and business transfer agreements. I am currently advising on a series of multi-million pound ICT procurements.
Tell us about your time at Bevan Brittan.
I joined the firm as an Associate about three years ago in April 2019. I practiced as a corporate lawyer for five years before I transitioned into my Commercial Tech and Intellectual Property role. I was drawn to Bevan Brittan because of the variety of work on offer here and the clients the firm is involved with. I have probably learnt more during my time here than anywhere else I have worked which is really rewarding.
What else do you like about the firm?
I like the firm's Responsible Business initiatives, particularly our charity involvement. I am on the London office's social committee and we recently organised a quiz to raise money for the Talent Tap which was a lot of fun. We also recently organised our summer party, which was most welcome after the last two years. 
What are you looking forward to moving forward?
I recently helped on-board a top client dealing in luxury sport cars and we are in discussions to try to arrange a secondment which will be very exciting. I am keen to develop our intellectual property area further to make it more of a wider service offering for our existing and new clients. It is an area that has seen lots of growth in the last year and is a great opportunity to get more of the team involved.