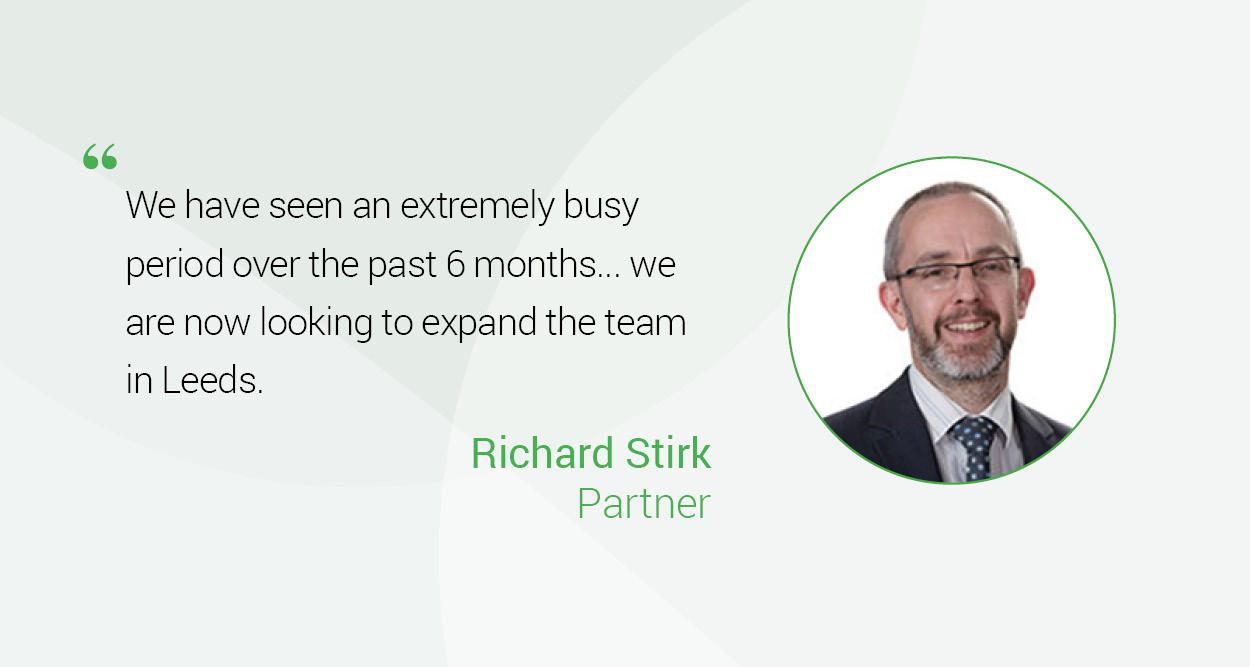 Bevan Brittan's Social Housing practice performed strongly in the newly published Chambers & Partners 2021 directory guide.
In the first of our Chambers Spotlight interviews, we hear from Partner Richard Stirk, who has been named as a Band 1 lawyer for Social Housing (North East & Yorkshire) in the 2021 guide.
Tell us about your role. What markets and types of clients do you advise?
I head up the Social Housing practice in Leeds with my colleague Julie Cowan-Clark. We advise housing associations across Yorkshire and the North of England and nationally in relation to the acquisition of housing units from developers, acquiring developments from local authorities and private landowners. We also deal with the securitisation of portfolios of property for those housing associations to secure funding for them.
The clients we act for range from very small associations who have around 1,000 houses, up to much larger associations that have 30-40,000 properties. As a team, we're also doing a lot of sales work for housing associations and local authorities selling various types of properties. Some are shared ownership, while others are for outright market sale or are open market properties being sold with the assistance of Help to Buy funding.
Which projects are you most proud to have worked on over the past 12 months and why?
I'm most proud of a development site acquisition for Yorkshire Housing. Originally, they agreed a deal to buy 112 affordable housing units on a large development site that was being built by Miller Homes. During their initial discussion, they agreed to split the site up by buying one tranche of 50 affordable housing units and running concurrently a piece of land that will have a mixture of the remaining affordable units. It will also contain a number of units that would have been open market sale units, but the housing association will provide those open market units as shared ownership using capital grant from Homes England.
The job was quite complicated because we had to run two contracts simultaneously and there were some technical issues to resolve regarding the infrastructure, serving the larger parcel of land. We also had to negotiate with Miller Homes an agreed approach to Leeds City Council to vary their Section 106 Agreement to bring it in line with the client's funder requirements, all against quite tight deadlines as the matter had to be exchanged prior to the Christmas break. Through a series of roundtable meetings between all parties, we managed to agree the documentation within the deadlines and the matter exchanged just before Christmas, with the land parcel completing on Christmas Eve. This made for a good early Christmas present!
What do you hope to achieve over the next 12 months?
Notwithstanding the concern about the potential impact on the market of the coronavirus pandemic, we have seen an extremely busy period over the past 6 months, to the extent that we are now looking to expand the team in Leeds. Over the course of the next 12 months, I'd really like to see the volume of instruction continuing at their current level and the team having at least one new pair of hands. This will ensure that we continue to offer the service that has resulted in us being ranked Band 1 by Chambers and in the Top Tier by Legal 500, opening the door to advising even more clients in the future.