Bevan Brittan are delighted to have advised Great Western Air Ambulance Charity ("GWAAC") on first securing a lease and then the purchase of their new air base in Almondsbury, South Gloucestershire.
Not many people realise that the air ambulance, which will be called when someone suffers a serious injury or medical incident, is funded by an independent charity. The service supplements the usual NHS ambulance service, and rather than just providing speedy transport for patients, the crew of specially-trained doctors and paramedics take what is in effect a travelling A&E department to the patient, wherever they are. From amputations, to Caesarean sections, to opening up someone's chest or administering a general anaesthetic, this mobile team carry out procedures which would usually only take place in an operating theatre.
The crew of GWAAC deserved better facilities than those provided at their Grade 2 listed, pre-World War One, draughty, cold and damp hangar on the old Filton airfield. Bevan Brittan helped GWAA through the process of negotiating their exit from Filton, after BAE sold the airfield for development. GWAAC needed to know that their future was secure, and that their helicopter, response cars and crew wouldn't be left homeless. Bevan Brittan's team helped secure an agreement from BAE which would see a modern hangar built on land in Almondsbury, with a 10 year lease for GWAAC. Work on the site commenced late in 2017.
With the building due to be finished in autumn 2018, GWAAC were busy preparing for their move, when in February 2018 BAE gave them a huge opportunity – the chance to buy their air base. GWAAC seized the opportunity to take control of their own future and ensure they would never be at risk of homelessness again, and over the next few months raised over £1.3m towards the purchase, in addition to the £3m they need each year to run their service.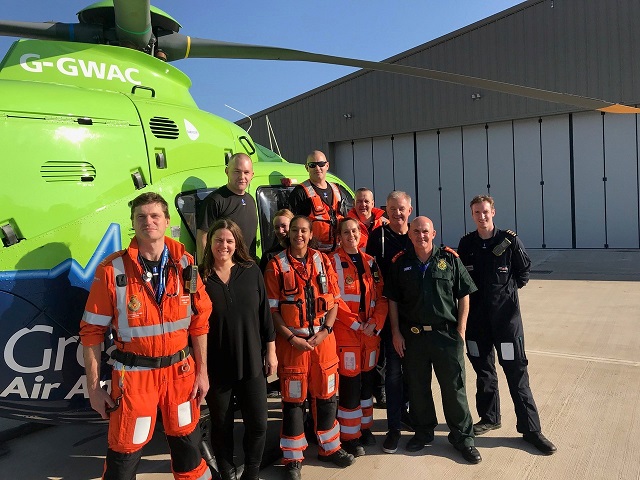 Bevan Brittan assisted the charity through this important stage in their history, exchanging contracts in the summer and completing the sale in December 2018. CEO, Anna Perry, says 'We were tremendously grateful for the help Bevan Brittan's team offered us. This was a once in a lifetime opportunity for GWAAC, but also a huge challenge for our small charity. It was immensely reassuring to have a legal team who I completely trusted to provide objective advice, to lead us through this new adventure, and to secure the outcome we needed to ensure that we will be there to save the lives of the next generation. I have no doubt that we will work with Bevan Brittan again in the future.'
Mark Calverley, Partner and Head of Property, said: "We were delighted to be able to support the Great Western Air Ambulance Charity in securing their new home. The service touches the lives of so many people in the region. As they are a Bristol-based charity who provide a service which any of us living or working in our region could need at any time, we wanted to secure the best outcome for them."