A regeneration project in Somerset has received a boost with two major new tenants. Leading law firm Bevan Brittan has provided legal advice to the local authority on the deal.
National restaurant chain Nandos and local independent business La Kasia Tapas & Cocktail have been confirmed as the latest tenants at Northgate Yard in Bridgwater. Both restaurants are expected to open by Summer. They join initial tenants Scott Cinemas and Allstars Bowling, which will open in Spring.
Northgate Yard is Sedgemoor District Council's £16million flagship leisure and entertainment venue, which was opened in October last year. Bevan Brittan has worked with Sedgemoor District Council on the project since its inception, providing specialist property and construction advice.
David Hobbs is the Bevan Brittan partner who led the team advising Sedgemoor District Council. He is also the new head of Bevan Brittan's Bristol office. He said: "Northgate Yard is an excellent example of the type of regeneration project that will bring increased footfall and revenue into an area. We have worked with Sedgemoor District Council for several years on Northgate Yard, and it is fantastic to see tenants coming on board and the project coming to life."
Stuart Martin Sedgemoor District Council Project Manager said "it took a very dedicated team of people to deliver a commercial leisure project of this type through very challenging times for the economy and during a pandemic. Bevan Brittan lead on crafting both the construction contract and the commercial leisure agreements for the scheme, providing up to date professional advice in a creative, timely and efficient way. I would say they went the extra mile in assisting us secure the tenants".
David Hobbs and his colleague Megan Asquith worked with an expert team from Bevan Brittan on the deal.
Bevan Brittan advises councils across the country on regeneration projects and the full spectrum of legal issues.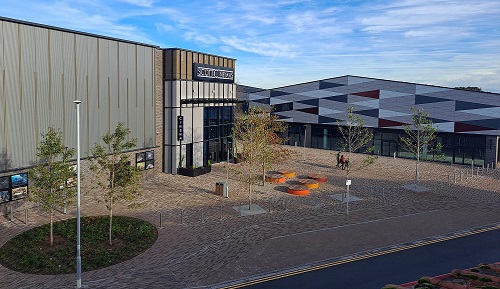 Image courtesy of One Voice