We run a two week vacation scheme during the summer in each of our offices.  During the placement you will spend a week in two different departments enabling you to gain first hand experience of two different practice areas, getting a real taste of what life at Bevan Brittan is like.
You'll be given real work to do and formal feedback on how you've done by each member of staff you work for. In addition to this there will be the opportunity to meet current trainees and network with people across the firm to find out more about the work and culture at Bevan Brittan.
Our vacation placement scheme provides an invaluable taste of life here at Bevan Brittan.  Don't just take our word for it. In 2015 we won the award for "Best Work Placement Scheme – Regional Firm" at the 2015 LawCareers.Net Training and Recruitment Awards.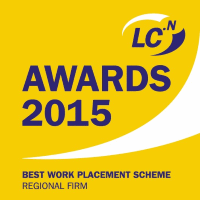 We strongly recommend you apply to participate in our vacation scheme if you are considering applying for a training contract with us. There is the opportunity to participate in assessment activities during the placement, and historically, strong feedback from the vacation placement has led to individuals being offered training contracts with the Firm. 
Our vacation scheme will take place in June 2019.
The deadline for 2019 Vacation Placement applications is 28th February 2019.