Bevan Brittan is delighted to support the Bristol Housing Festival that opens in the city this month.
The Festival aims to bring together new ideas and thinking - and develop scalable and long-term solutions to support local government in creating housing, places and thriving new communities in Bristol and elsewhere.
The launch event will be an exhibition running from October 19 to November 4 in Bristol's Waterfront Square, followed by a programme of talks running from October 25. This will be followed by a longer-term series of events and initiatives that will showcase innovation for housing and communities on sites across the city.
Jonathan Turner, head of housing at Bevan Brittan, said: "As a major employer and national law firm based in the city, with more than 230 colleagues working from our central Bristol office, we are proud to support the Bristol Housing Festival. We advise the local business community and housing developers across Bristol and the wider area, and we know that affordable housing is one of the major issues facing the city today.
"Two thirds of housebuilders are now investing in modular construction. By adopting new building techniques, it is hoped that some of the challenges around the supply, quality and affordability of new homes – as well as boosting productivity and profitability – can be met.
"We look forward to helping Bristol City Council deliver its vision of being the home of exciting, new building concepts and innovative solutions to speed up the delivery of quality, affordable housing in the city, and wish the Bristol Housing Festival every success."
The Festival aims to act as an incubator to test both existing concepts and innovative solutions designed to accelerate the delivery of quality, affordable housing. These will include exploring smart technology and off-site manufacturing. The Festival will also highlight the ambition and work that is already underway in the city through local authorities, housing organisations, partnerships, innovators and community groups.
Jez Sweetland, project lead for the Bristol Housing Festival, said: "We are delighted that Bevan Brittan – as a leading business organisation based in Bristol - has decided to become a key sponsor for the Festival.
"The city – like many others – faces a crisis in the cost and availability of housing. In Bristol and elsewhere, we now need the courage to re-imagine and to re-think our futures to enable fresh opportunities for significant and scalable change. The Festival will offer the space and time for innovators to test and refine ideas on real sites in Bristol.
"Bevan Brittan is well-known for its expertise in the housing sector, and having its knowledge and support alongside us at this time will be a great asset."
The Mayor of Bristol Marvin Rees said: "The Festival is about turning the city into a living exhibition of the latest and most innovative approaches to housing and finding the best ways of tackling our housing crisis. We want innovators, whether that's architects, developers or political leaders to come to forward with creative solutions. It's also not just about homes - it's about communities. We are trying to solve wider social challenges like social isolation and mental health issues through housing."
Bevan Brittan is a market leader in offering legal services within the housing sector. It provides commercial advice to the largest social housing providers and developers across the country, and advises local authorities and health bodies in the development of surplus land for community housing. This helps enable registered providers to deliver the commercial opportunities to partner with other public sector partners, including joint ventures and housing delivery vehicles.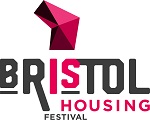 For further information on the Festival visit:
www.bristolhousingfestival.org.uk
@Bristol_HF  #Bristol_HF