Bevan Brittan is pleased to have acted as advisers to North Norfolk District Council on an innovative coastal management project of national importance.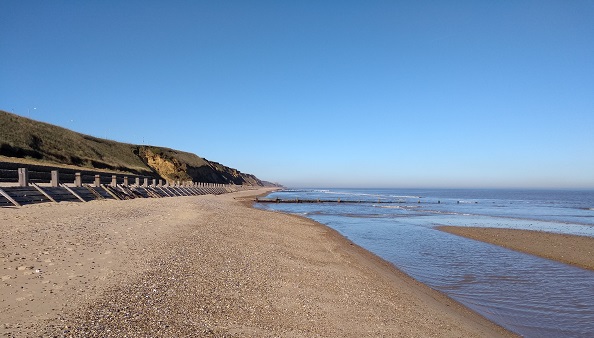 Van Oord, working as part of Team Van Oord, has been contracted to undertake the Bacton to Walcott Coastal Management (Sandscaping) Scheme. Work on 5.7 kilometres of coastline between Bacton and Walcott is set to get underway in April at a value of c.£19 million.
The approach was pioneereed by the Dutch in 2011, who refer to the method as the 'Zandmotor', or in the UK 'sand engine'. It will be the first time that sandscaping has been used at this scale outside the Netherlands. The scheme will defend the area from cliff erosion and reduce the risk of erosion and flood risk by extending the size of the beaches. This will improve beach access and also provide a high level of protection for the gas terminal and extend the life of defences for the villages of Bacton and Walcott.
North Norfolk District Council is leading the sandscaping scheme in collaboration with the Bacton Terminal operators, including Shell and Perenco. Alexa Baker, in-house legal adviser to North Norfolk District Council said:
"This is an innovative and high-profile project for North Norfolk District Council. We have found Bevan Brittan's meticulous approach in supporting the Council through the key stages of this process to be vital, and we have welcomed the shared enthusiasm shown by Bevan Brittan for this special project"
Significant project milestones include the decommissioning of existing outfalls and building of a new outfall during May and June; and the placing of approximately 1.8 million cubic metres of sand on the beach off Bacton Gas Terminal, Bacton village and Walcott village in July and August.
Sand dredged from the sea will be made up of approximately one million cubic metres in front of Bacton Gas Terminal and approximately 0.8 million cubic metres in front of the villages of Bacton and Walcott.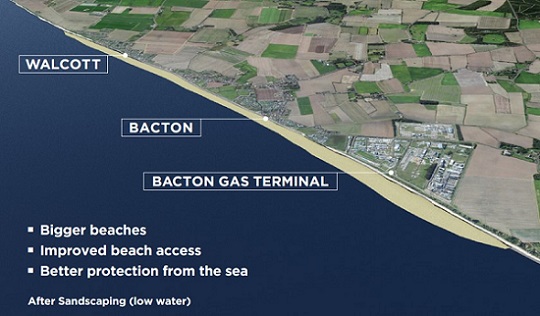 Funding of the scheme is through North Norfolk District Council, Bacton Terminal Operators, Environment Agency, New Anglia Local Enterprise Partnership, Norfolk Business Rates Pool, Regional Flood and Coast Committee and the local community.
Nathan Bradberry - a Partner in Bevan Brittan's Commercial and Infrastructure practice, commented:
"It was a real pleasure to work with the Council on this exciting project. The project team was clearly passionate about delivering a unique solution that not only seeks to protect the coastline but also generate significant improvements to the locality. It could form a blueprint for other similar projects in the UK where the conditions are suitable"