Welcome to our snapshot of key changes and current affairs for Company Secretaries working in social housing.
Spotlight: Consumer Regulation of Social Housing: Regulator publishes principles and approach
Coinciding with the first anniversary of the government's publication of the Social Housing White Paper, the Regulator has published its vision for future regulation of the consumer standards. It will use the same principles that are used for economic regulation, namely that regulating the consumer standards will be co-regulatory, proportionate, risk based, assurance based and outcome focused.
By reshaping consumer regulation, the Regulator hopes to achieve a number of outcomes which are based on the objectives and expectations in the White Paper. These include that tenants have access to information to hold their landlords to account and that they have opportunities to influence the decisions and priorities of their landlords with respect to their housing. The Regulator has also confirmed that it is welcoming feedback on these outcomes as it continues to develop consumer regulation.
As soon as it is formally directed by the Government, the next step for the Regulator will be to review and update the consumer standards which will include a formal consultation. In the meantime, the Regulator has already identified a number of key themes that it believes the standards should cover. The six themes in question are: safety, quality, neighbourhood, transparency, engagement and accountability, and tenancies. The Regulator considers that each of these themes is "an opportunity for landlords to build a relationship with their tenants based on transparency, fairness and respect".
The Regulator has also confirmed how it will gather the information required to regulate the consumer standards. The following tools are being considered:
Consumer inspections – this may be either as part of a planned programme of gathering assurance, or by responding to potential breaches of the standards
Reactive engagement – this reflects the Regulator's current approach of following up on potential breaches of the standards
Desk-top reviews – reviewing information about landlords' performance from the tenant satisfaction measures and a range of other sources
Data returns – this is in addition to information that the Regulator already collects from landlords as part of the Regulator's economic regulation
The Regulator has also explained how it will develop tenant satisfaction measures, having already established a Sounding Board of tenants' representatives earlier this year to discuss its work in developing these measures. The Regulator considered that these measures should be well defined so that they are objective. They should also be capable of being used to make comparisons between landlords but not capable of being manipulated to make a landlord's performance look better than it really is. The Regulator has confirmed that it will begin consulting next month on the details of the proposed tenant satisfaction measures, including guidance on how they are defined, collected and reported.
In terms of what registered providers should be doing next, the Regulator has confirmed that the time to improve tenant engagements and services is now. Fiona McGregor, chief executive of the Regulator said "delivering all this will take time. Boards and councillors responsible for social housing should not wait for new consumer regulation to look at how they can improve their landlord services and their engagement with tenants".
Look out for our upcoming webinar covering the key themes and practical tips to help you take this forward.
Finally, the Regulator's announcement comes at the same time that the Housing, Communities and Local Government (HCLG) Committee has announced its own response to the White Paper. The Committee has launched a cross party inquiry to examine the quality and regulation of social housing in England. Explaining the purpose of the inquiry further, Clive Betts, the Committee's chair said that they "want to explore concerns around the quality of social housing and whether the current regime for the regulation of social housing is fit for purpose". The Committee is welcoming evidence submissions until 21 December 2021 and is expected to conduct a series of public evidence hearings in early 2022. We'll be updating you through the snapshot as it progresses.
Changes to your registered office
The return of workers to office spaces has meant that it is proving a popular time for companies and societies to change their registered office as working practices are adjusted to accommodate the new approach to office working.
There are a number of factors to consider and steps to action before implementing any proposed change and these are outlined below:
1. Approvals
The board will need to approve the change to the registered office at either a board meeting or by a written resolution of the board. Depending on the constitution of the company or society, it may also be necessary to get member approval (although this is not common).
2. Subsidiaries
Consider whether the registered office of any subsidiaries will also need to be changed. As with the above, this will require board (and perhaps member) approval.
3. Land Registry Titles
The company or society's address for service (assuming this is to be the new registered office) will need to be updated on any title registers of properties owned by the company or society. This ensures that no correspondence from the Land Registry is missed. You can have multiple addresses for service but if this is the case, it is advisable to use a generic email address for notices so that you do not miss notices in the future, e.g. if you change address again.
4. Notifying Tenants
Where the address for notices given to tenants and leaseholders is the registered office, they will likely need to be notified of the change under section 48 of the Landlord and Tenant Act 1987.
5. Notifying Lenders
Depending on the terms of any finance agreement, it may be necessary (and if not, it would be considered a matter of good practice) to notify your lenders about the change to registered office.
6. Notifying Companies House/the FCA
Companies will need to complete form AD01 and deliver it to Companies House to formally notify it within 14 days of the change being made. The previous registered office address may still be used for service of documents for a further 14 days after the address is updated by Companies House. Registered societies must notify the FCA using a similar prescribed form.
If you have other registrations with e.g. HMRC etc, you will need to update them informally too.
7. Stationery
It is a requirement for companies and societies to display their registered office address on business letters and order forms (both hard copy and electronic forms) as well as on websites. These will therefore need to be updated once the registered office has been successfully changed. Also, remember your display obligations relating to the companies / societies using your registered office.
And last but not least – ensure you keep your mail diversion up until all of these steps have been taken and completed!
Updates from the Financial Conduct Authority (FCA)
Annual Returns
In April 2021, the FCA explained that for annual returns due by 31 October 2021, they would not act to follow-up on delayed submission where that delay is 3 months or less. The FCA has recently confirmed that this remains the case as they appreciate that some societies will still be experiencing delays in producing accounts and intend to engage supportively to bring about submission. 
Statutory declarations
From 13 December 2021, the FCA will no longer offer forbearance (meaning they will no longer refrain from taking action) for statutory declarations required by either mutual legislation or the FCA application forms. Statutory declarations will need to be fully completed on submission to the FCA. 
General Meetings
At the start of the pandemic, the government recognised that some societies and companies had difficulties holding general meetings as their constitutions did not permit digital online meetings. The government accordingly introduced the Corporate Insolvency and Governance Act (2020) which provided the ability for such organisations to hold virtual shareholder meetings even if their constitutions did not permit them to do so.
Importantly, this provision only lasted until the end of March 2021. Now, societies can hold meetings virtually only where this is not prevented by legislation or their rules. It is advisable for societies who are yet to update their rules to explicitly allow for virtual general meetings to do so, as a society that is not acting strictly in compliance with its rules is open to challenge by any of its members. In addition, the FCA has issued a statement that it may be in the public interest for it to act where it sees non-compliance, which will be assessed on a case by case basis.
Regulatory downgrades
Our monthly review of regulatory upgrades/downgrades/regrades in the sector has highlighted the following themes:
A continued focus on health and safety, in particular ensuring that electrical safety assessments, fire risk assessments and asbestos surveys are completed on time and kept up to date. Registered providers should ensure that their governance and compliance frameworks are robust and based on reliable data. Boards should maintain effective oversight of health and safety compliance.
Data raised by advisors undertaking due diligence (e.g. as part of a merger process) must be responded to appropriately, where required.
Risk management continues to be a key driver. Where a significant proportion of a registered provider's revenue is derived from non-social housing activities, (e.g. homes for outright sale), this will expose the registered provider to downside risk, which includes exposure to the housing market. In addition, increased investment in existing stock weakens interest cover.
AOB
Introducing our new team member…
In October our Housing Corporate Governance practice welcomed a new colleague. Diarmaid O'Sullivan joins the team as an Associate, specialising in mergers, partnerships, restructures, board and company secretarial support, regulatory and constitutional advice.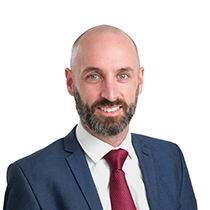 Forthcoming Events
Consumer Regulation Review Webinar
2 December, 10.30am - 11.30am
Following the issue of the Regulator of Social Housing's policy paper in November 2021, Bevan Brittan and DTP join together to review how RSH plan to re-shape consumer regulation and implement the changes set out in the Social Housing White Paper.  What should Registered Providers be doing now in preparation for the changes?
On Demand
Introduction to Inquests: Housing Providers
If you missed this webinar, you can now watch the recording which provides:
An overview of legal processes which can arise from an adverse incident
How to engage effectively with other organisations and regulators involved in these processes
An introduction to the inquest process
Role of staff during the inquest process, including tips on providing documentary, written and oral evidence.