Our housing governance team are experts at providing strategic advice to boards and executive teams on all areas of corporate governance, including:

Mergers and acquisitions
Due diligence
New structures to deliver strategic objectives
Group structure reviews and re-structures
Joint ventures and strategic collaborations
Regulatory advice including charity law compliance, breaches of the Regulatory Standards, regulatory downgrades and enforcement action
Community benefit society law including transfers of engagements, conversions and amalgamations
Constitutional changes and company law
Grant advice including Homes England Strategic Partnership funding and delivery partner arrangements
General governance support including policy reviews, training programmes and sense checks
Project support

The team's responses are considered, timely and detailed so as they can be understood from a layperson perspective.

We are also passionate about driving forward positive change within the sector. We pride ourselves on building close partnership with our clients to 'walk by their side' and proactively identify risks and opportunities, so they stay on the front foot. Examples of our work in driving change include:

Our presence on the National Housing Federation Code of Governance 2020 advisory board
Being a founding member of the sector's working group looking at the role of the 'Senior Independent Director' alongside Savills and Abri
Establishing a networking group for SIDs and for Committee Chairs
Business assurance products including our Housing Legal Update Service

We are proud of the joined up approach we take to working with our clients as well as internally – we have sector specialist teams across banking and finance, property and development and HR and pensions teams who we work with closely on our corporate projects to deliver a seamless service.

Stay informed by subscribing to our quarterly Governance Spotlight or Company Secretary Snapshot and via our Networking Groups

Networking Groups

Our Senior Independent Director Network and Committee Chair's Network offer opportunities to expand your peer group within the Housing sector, to share ideas and experiences.  Events are on an invite-only basis, undertaken both in-person and virtually to develop business relationships.  If you would like to participate, please contact Sarah Greenhalgh.

Peabody & Catalyst 

We advised Peabody Trust and Catalyst Housing Limited on their merger. This created one of the largest registered providers of social housing in the country. Our involvement included advice on, but not limited to:

due diligence
consumer credit registration requirements
HR and pensions
reformulation of the group's governance framework
regulatory notifications
applications to the registrar
post-completion restructuring and governance arrangements.

Catalyst Housing Group

Over the last three years we have supported Catalyst on the re-structure of its group, including its merger with Aldwyck and subsequent consolidation, and its most recent merger with Rosebery. This has included:

Participation in working group meetings and advising the boards throughout the process
Advising on regulatory considerations. For example, we advised on the Regulator's expectations in relation to the role of the boards and working groups during the merger, business case requirements, resident consultation, best practice in structuring commercial and development activities, delegations frameworks and various governance matters (such as terms of office, decision mapping, allocation of responsibilities)
Direct liaison with the Regulator and Homes England as required
Advising on and implementing the transfer of engagements from Aldwyck to Catalyst, and consequential issues relating to staffing and pensions (including managing the admission of Catalyst to SHPS)
Harmonising constitutions across the group
Re-structure of subsidiaries, including the dissolution of a historic charity within the group, and the re-structure/re-purpose of duplicate commercial subsidiaries
Implementing contractual arrangements including intra-group agreement, back office service provision, development services and repairs and maintenance services
Support with joint venture arrangements.

ForHousing

We undertook a comprehensive review of ForHousing group's corporate structure and associated legal arrangements to reflect its new strategic objectives and commercial strategy. Specific areas of focus included:

ring-fencing social housing assets from the group's commercial activities as far as possible
increasing the effectiveness and agility associated with the group's funding arrangements
reviewing the current loan structures and providing a full options appraisal for the board to determine which is the most suitable route to achieve its strategic objectives, including providing advice around the vires position relating to exercise of investment powers
advising on pensions and employment matters.

Our recommendations were accepted by the Board in June 2021 and we have since implemented the changes, with the re-structure completing on 31 March 2022. This matter was strategically important to ForHousing to ensure that its structure is fit for purpose, reflects its values and to ensure that the commercial and social aspects of the business are ring-fenced as far as possible in line with ForHousing's charitable and regulatory obligations.

Together Housing Group

We advised Together Housing Group on its group re-structure and consolidation. This included:

Undertaking an options appraisal relating to the various methods to consolidate five housing associations into one, and devising a recommendation based on the group's strategic objectives and the various business constraints. This included consideration of restrictions in loan agreements, pensions and HR arrangements, and relationships with stakeholders.
Advising on associated regulatory issues, including undertaking an activities assessments to inform the re-structure (some of the consolidating entities were non-charitable) and associated consent and notification requirements. This included direct liaison with the Regulator at various points
Ultimate merger of five housing associations into a single entity and the conversion of the parent company into a charitable community benefit society
Liaising with lenders to obtain their consent
Employment and pensions issues, including ensuring no exit debts were triggered by the merger and obtaining required lenders' consent to the changes to pension arrangements
Advising on the various board and membership consents
Local authority consents, as several members of the group were stock transfer associations
Advising on and drafting new group constitutions
Contracts with third parties.

We continue to advise the group on all aspects of its business, including continued assessment of its corporate structure. This has led to subsequent instructions to convert one of the group's dormant community benefit societies into a company, so that it can be re-purposed (thereby avoiding the need to obtain consent from funders to set up a new subsidiary).

Governance Helpline

We run a governance helpline and offer packages of training sessions for governance teams. Most recently we ran this for a large association whose governance manager was on maternity leave to help with capacity and upskilling within the team. This included training on:

Community benefit societies - key differences with companies
Charity law requirements relating to the group's activities and structure – and key risks to look out for
Regulatory requirements and internal processes to demonstrate compliance.

We have supported many housing associations to devise (and collapse) corporate structures to deliver their activities in the most risk and tax efficient way possible. For example, we supported a medium sized association on the formation of two new subsidiaries to support its development and trading activity. The development vehicle would enable the association to claim back VAT on its development costs, and the trading vehicle enabled it to undertake non-charitable activity in a tax efficient way through gift aiding profits back into the charitable parent.

 

In November 2020, the National Housing Federation launched a revised Code of Governance.

The review of the Code sought input both from the sector as a whole, and from an Advisory Panel consisting of housing associations, stakeholders and consultants with expertise in housing. We were very proud to be part of this exciting project and, now in its final format, the Code provides guidance from which housing associations can achieve the highest standards of governance and board excellence.

NHF Code of Governance article series

Related on-demand videos

 

 

All registered providers are required to meet the Governance and Financial Viability Standard requirement to comply with 'all relevant law', and make certifications in their annual accounts in respect of this.

We offer a variety of services to enable you to demonstrate compliance, including:

Reviews of your internal processes
Annual compliance reporting to your board
A subscription-based legal update service covering key legal, regulatory and policy changes within the social housing sector

Housing Legal Update Subscription

Our approach has been created with the sector, for the sector, and moves away from a 'tick box' approach to a meaningful tool enabling you to:

integrate the product into your control and risk management frameworks
easily and quickly identify priority actions and access tools to assist with this
empower and inform your teams to take responsibility for effecting such actions
confidently report back to the board on key risks areas and how these are being addressed

During 2021 we undertook a pilot of the service with four of our clients in order to fine-tune our approach, including Abri.

In this video, Sarah Greenhalgh, Partner at Bevan Brittan is joined by Sarah Pearson, Head of Legal and Compliance at Abri to discuss how you move from ticking the box to demonstrating meaningful engagement, driving best practice rather than following the crowd.

For further information on how you can adopt this service please contact us.
Legal Insights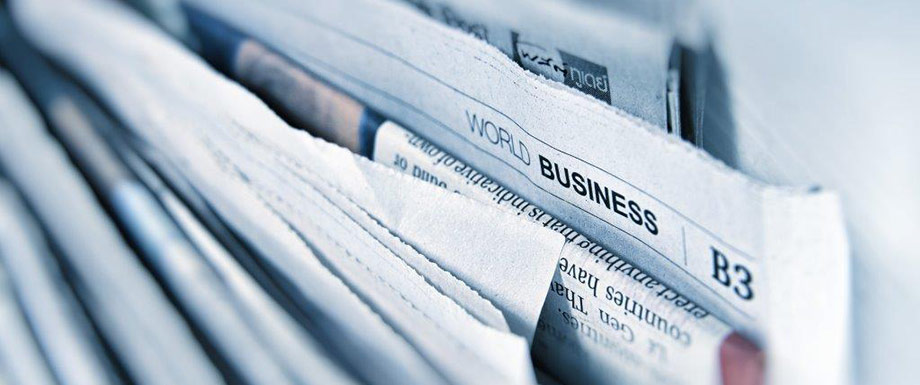 Social care charity acquires residential care business with Bevan Brittan's support
18/09/2023
View all News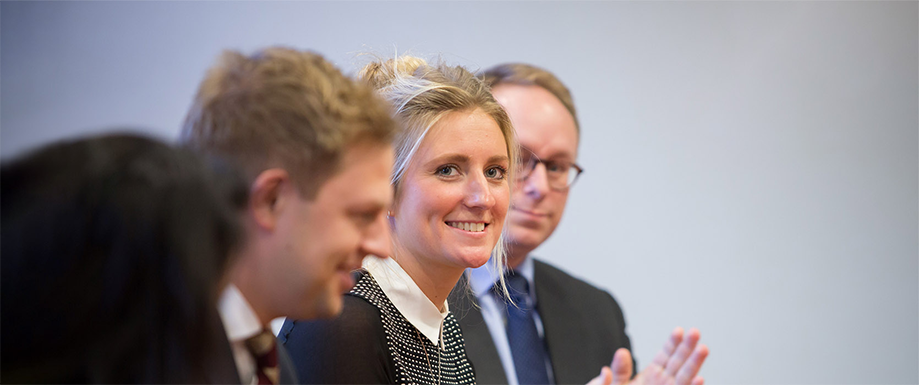 PSIRF and the Duty of Candour
05/12/2023
Bevan Brittan Education Lunchtime Training Webinars 2023
View all Events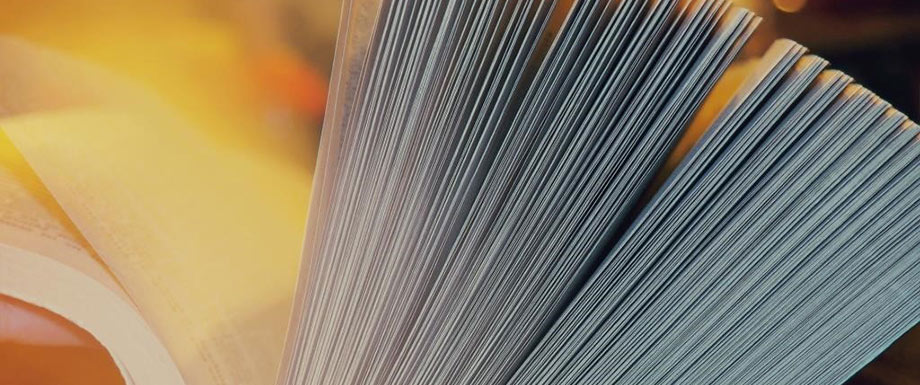 Data Matters - September 2023
22/09/2023
Bevan Brittan's Information Law and Privacy Update
View all Articles