Bevan Brittan has been nominated for the Legal Services Provider of the Year in the upcoming Health Service Journal Partnership Awards.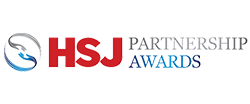 This shortlisting follows a strong year of performance in 2017 for the firm's health practice, consisting of over 200 lawyers and 27 partners. In the past 12 months Bevan Brittan has been recognised as Legal Advisor of the Year for both the Public Sector and Transactional (Public) categories in the HealthInvestor Awards 2017, and shortlisted for LangBuisson Awards 2017 Legal Adviser of the Year and Partnership Awards 2017's Legal Advisor (public).
Bevan Brittan has also maintained the prestigious Top Tier and Band One rankings in the Legal 500 2017 and Chambers UK 2018 legal directories respectively.
The HSJ Partnership Awards nomination is for Bevan Brittan's Three Strand Approach, the firm's structuring of services offered to the NHS. The Approach is the result of the firm's decision this year to reshape and refocus its services and offering to the NHS into three key strands which mirror the most pressing issues its NHS clients are facing: 
Service Delivery and Improvement (including patient safety)
Service Reorganisation
Balancing the Books (including identifying and making savings and also proactive income generation).
The results for the HSJ Partnership Awards will be announced on 8 March 2018.
For more information on Bevan Brittan's health practice please visit our NHS service overview.