Bevan Brittan has invested in the refurbishment of its office space in Central London, creating a modern, smart and agile new working environment.
The firm has been based in Fleet Place for over 10 years and has, as part of a national office refurbishment programme, taken the opportunity to reorganise and refresh its workspace for its 100 staff based in the office following the successful re-design of the Leeds office in December 2018.
The firm's national office refurbishment programme is part of a business strategy to deliver an excellent agile working environment. Investing in people, process and technology that supports flexible working and an office space that supports team work and provides clients with a positive experience when visiting Bevan Brittan.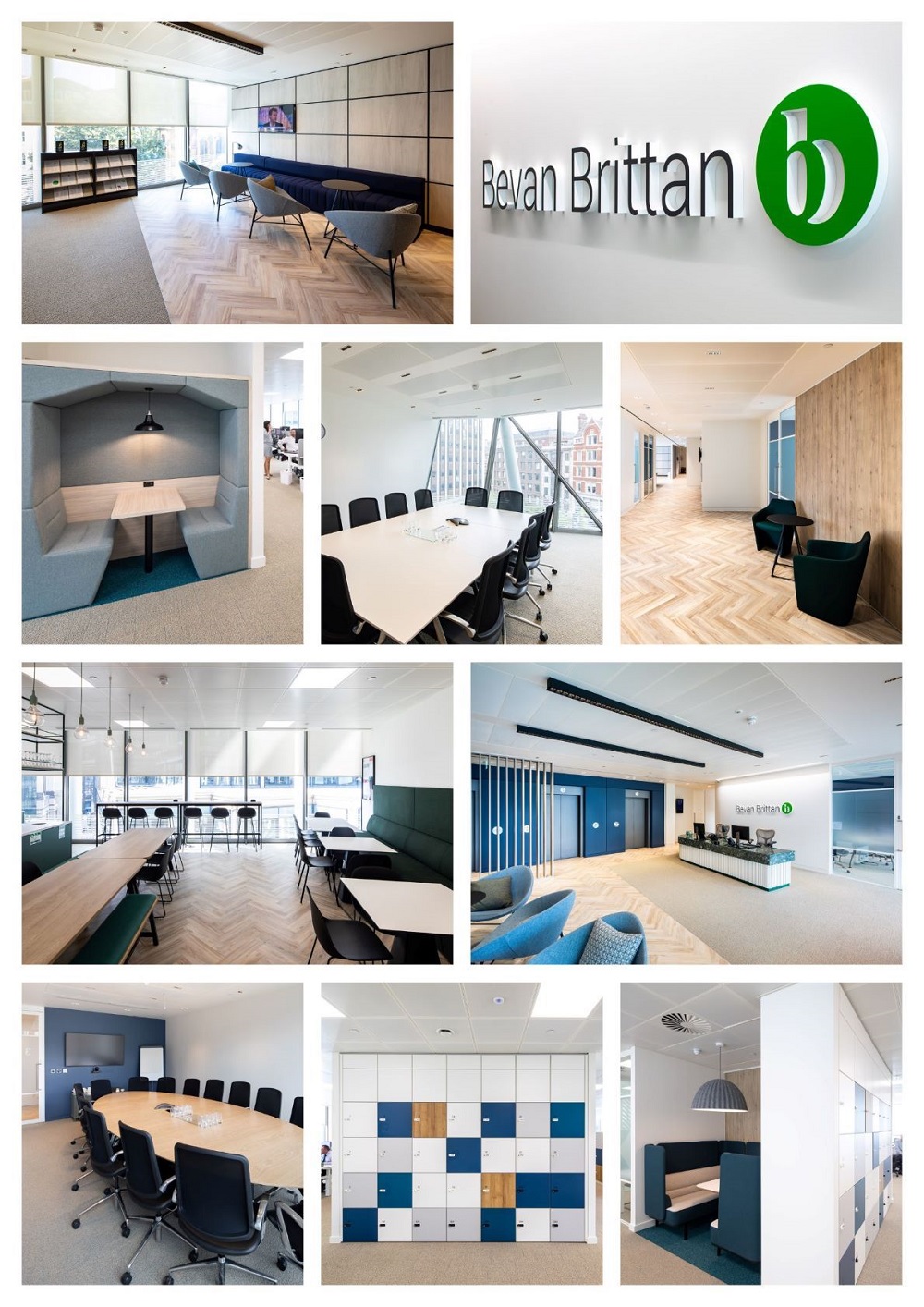 The London-office has grown by 13%, in the last 12 months, including the arrival of an industry-leading team from Dentons, led by partner Wendy Wilks, to expand the firm's capability in the property, housing and care sectors.
Within London we advise a range of clients across a number of markets, such as health and social care, construction, energy and waste management and housing and regeneration projects across the capital
Ian Caplan, Head of the London Office at Bevan Brittan, said:
"I am delighted that we have successfully completed the refurbishment of our offices in London. Leeds was the first and now London with both offices having the same design specification and so the same experience for staff and clients across the county. This investment underlines our commitment to supporting our staff with the facilities and infrastructure they need.
"As a firm we are also very aware of our role within the communities we work within and our carbon footprint and I am pleased that were able to recycle and donate a lot of our surplus office equipment to the British Heart Foundation and the Latin American Women's Rights Service based here in London."