UK Top-100 law firm Bevan Brittan LLP has reported double-digit growth in both revenue and profit for the financial year 2019/20.
Financial highlights:
• Turnover:  £51.4m - up 11.7 percent (2018/19 - £46.0m, 2017/18 - £44.0m)
• Net profit: £11.35m - up 13.8 percent (2018/19 - £9.97m, 2017/18 - £9.56m)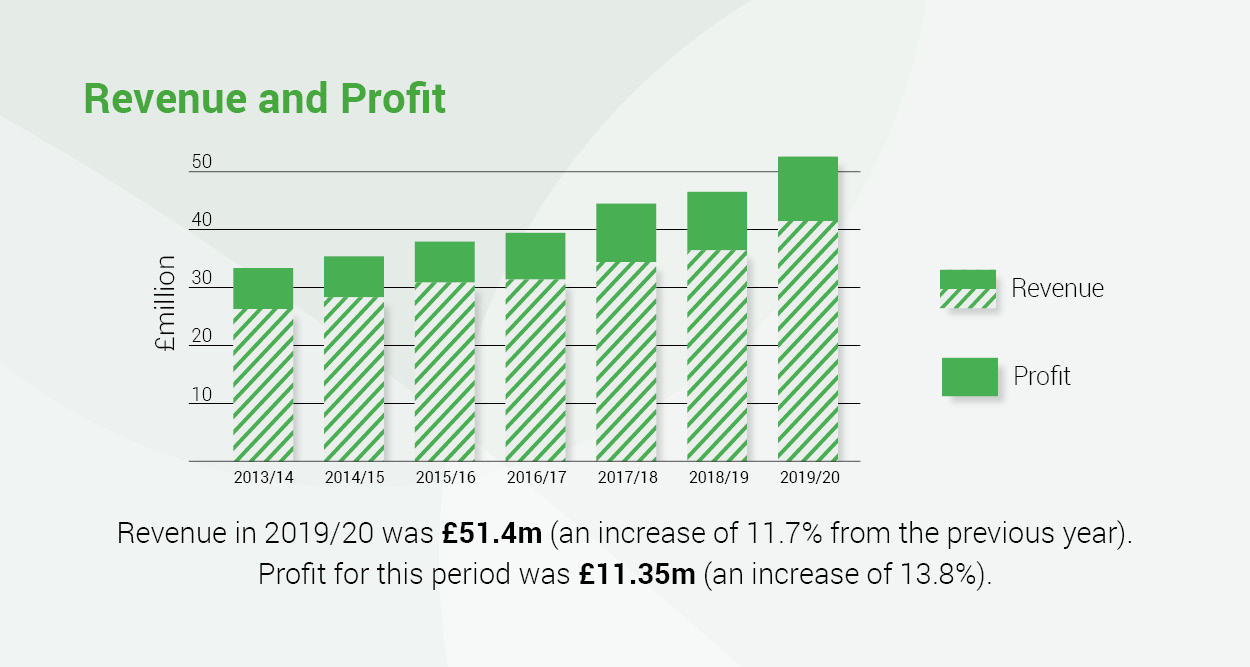 Strategic and operational highlights included:
• Appointing five new partners, with growth in Corporate and Banking & Finance
• Promoting 23 lawyers, including four partner appointments
• Launching a national office refurbishment programme with Leeds and London offices completed
• Investment of over £500,000 in our Property and IT systems, including Proforma Tracker
• Winning the prestigious HealthInvestor 'Legal Advisor of the Year (Private)' and Insider Midlands' 'Property Law Firm of the Year' Award
Bevan Brittan has consolidated its market leadership in:
• Housing: advising over 80 Registered Providers and Funders clients including the largest Registered Providers in the UK.
• Local Government: following the appointment to the North West Legal Consortium, Bevan Brittan is on all Local Government legal frameworks across England, acting for nearly all major London Boroughs and major cities in the South West, Midlands and Yorkshire.  
• Health and social care: we act for 60 percent of all NHS Trusts and over 170 private health and social care providers across the country.   
Over the last 12 months Bevan Brittan has advised over 800 businesses and been appointed to advise and support a range of new clients including NS&I, Dematic; Central Housing Investment Consortium; Sunderland City Council; The Pioneer Group and De Montfort University.
Bevan Brittan's Managing Partner Duncan Weir said:
"First of all, I would like to thank our clients for their support over the last 12 months. During that time our legal teams have been able to provide our clients with expert advice based upon outstanding market knowledge, to help them grow and stay strong. This has never more been the case than during March and April at the height of the COVID-19 pandemic as we worked with clients to advise them on service delivery; commercial; workforce and health & safety issues.  
"The 19/20 Financial Results now mark seven years of continuous growth with a 57% increase in revenue and an 86% increase in net profit over that period. This has been driven by a strategy focused upon a balanced client portfolio across a range of markets, investing in our client relationships and office and IT infrastructure and developing and recruiting the best legal talent that fits within our growth strategy.   
"As well as delivery to our clients, our results mean that we have been able to implement our firm-wide 19/20 employee bonus scheme in full. And also to be able to make one off payments to key support employees whose attendance in our offices from mid-March to the end of our financial year at the end of April (while many of us were able to work from home) was fundamental to finishing our year so strongly, despite lockdown. During the significant uncertainty of those last few weeks of our 19/20 financial year we were able to make use of the Government's furlough scheme for a small number of our staff (who we topped up to 100% of salary). Having maintained our trading during that period and delivered such strong results, we are now repaying those savings.
"There is no doubt that we, and our clients, face an uncertain economic environment brought about by the impact of COVID-19. Our sustainable business strategy means that we are in the strongest possible position to navigate the next years of challenges and to continue to provide our clients with the best possible advice."
Bevan Brittan's Senior Partner Joanne Easterbrook said:
"It has been another successful year for Bevan Brittan – all thanks to the quality and strength in depth of the diverse and talented people we have at the firm. Half of our partners were ranked by Chambers, while Legal 500 increased our numbers of 'tier one' practice area rankings and elite 'leading lawyers'.
"We continue to win accolades for our apprenticeship programme with two of our apprentices winning Paralegal Apprentice of the Year and Chartered Legal Executive Apprentice of the Year at the CILEx National Awards.
 
"We are a responsible business, which focuses on supporting our staff and the communities we serve in each of our four office locations. We have developed our strong culture of support and inclusivity, where there are opportunities for all to progress. Over the last 12 months we appointed 30 Diversity & Inclusion Ambassadors and trained 25 Mental Health First Aiders to provide in-house wellbeing support and signpost additional resources for colleagues."