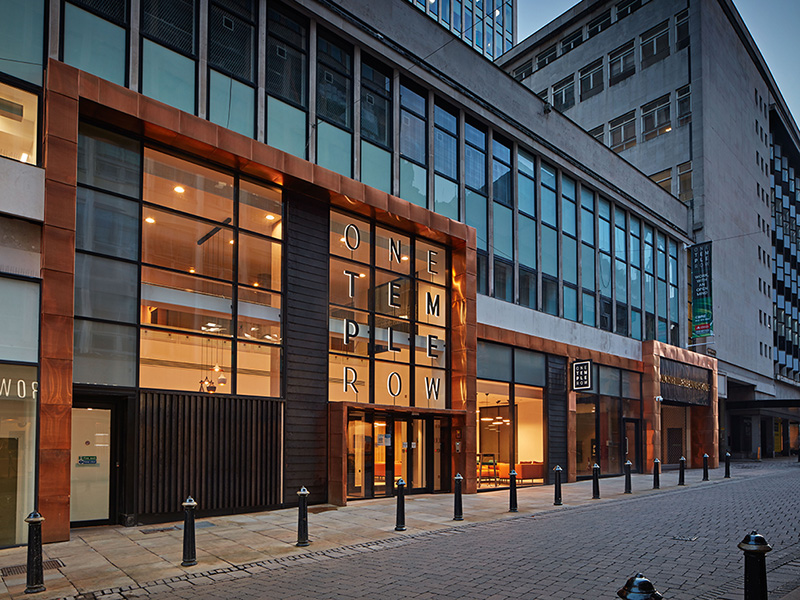 National law firm Bevan Brittan has moved to a new office in Birmingham.
Following a review of the lease at its office in Edmund Street, Bevan Brittan has secured office space in One Temple Row, in the heart of Birmingham's business district. The move is an interim step while the firm looks for a new permanent base in the city.
Bevan Brittan has 70 members of staff based in Birmingham, including ten partners providing corporate, property, clinical and commercial litigation and employment advice to a range of clients, including manufacturing, local authorities, health and social care and higher education.
The firm has an established presence in the West Midlands, having acted on major development and regeneration projects including the Birmingham Smithfield regeneration scheme, Roundhouse restoration and Icknield Port Loop regeneration. The firm was named Property Law Firm of the Year at the West Midlands Property Awards 2019 in recognition of these projects.
The announcement of the Birmingham office move follows a strong 2020, in which Bevan Brittan's revenues topped £50m for the first time, with profit increasing by 13.8%.
Duncan Weir, Managing Partner at Bevan Brittan, said: "We were in the market looking for a larger office space in Birmingham when Covid-19 struck last year. The pandemic naturally introduced a break in our plans, and this move to One Temple Row gives us more time to look for a permanent office that we will fit out for agile working. Our staff have embraced remote working during the pandemic and once we are allowed to return to work in our offices, we expect to continue with a mixture of office-based and remote working."
Bevan Brittan's Birmingham staff play an active role in the local community and in 2020 chose to support Bowel Cancer UK as their office charity. The firm donated £10,000 to the national cancer charity as part of its Christmas charity donations in December.
Read more about Bevan Brittan's Birmingham office.